Luke Edwards, CPA
Partner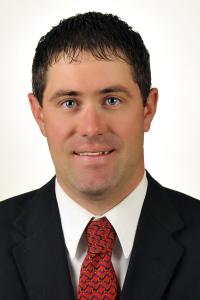 Certified Public Accountant



Email Loading Email...



Luke, a Pierre native and graduate of SDSU, joined our firm in 2009. Luke worked as a financial planner before to coming to our firm and still maintains his insurance license. He enjoys assisting clients not only with their tax concerns, but also in other areas of personal finance to achieve their financial goals. He specializes in farm and business taxation, as well as business planning. Luke is a certified public accountant and is currently working to further his education in the area of business valuation.

Luke resides in Pierre with his wife Kristen and their cat Kirby. He is an officer and active member in Capital Area Toastmasters, a board member for the Oahe Red Cross, and active in the SD CPA Society's Young Professional Advisors Council. In his spare time Luke enjoys hunting, fishing, investing, and learning.